Aaron's Removals endeavours to deliver and carry out removal services with as much care as possible with your belongings. We understand that sometimes accidents can happen at no fault of the removalist which is why we offer insurance. Along with a competitive pricing structure for our removal services, we can provide insurance that won't break the bank.
Insurance is a good idea as it gives you peace of mind, as some household content policies have clauses to cover risks associated with moving – but not all of them.
Aaron's Removals can help you with transit and storage insurance for that extra level of protection. Regardless of any contractual rights, you have against your removal company, there are many circumstances where we will not be liable to make good any loss or damage to your belongings. For example, an instance where the goods are damaged as a result of an accident that is not the company's fault is covered by insurance.
Insurance Guide
The amount you pay for insurance depends on the value of the goods being removed or stored. Other factors which determine the premium include moving distance, type of cover chosen and the cost include GST.
It's important you insure your goods for their full value so you'll need to tell us about the current value for Replacement Cost Cover (with no allowance for depreciation) and replacement cost less an allowance for depreciation for Market Value Cover.
If the declared value of the goods is less than 80 per cent of their actual value at the time of the loss or damage, the amount of the claim will be reduced in the same proportion as the declared value bears to 80 per cent of the actual value.
Aaron's Removals have moved countless businesses and families for over 40 years, with many satisfied and regular customers. For more information on our services and insurance, get in touch with us today.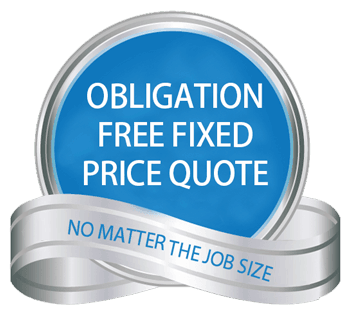 Send an Enquiry