Aarons Removals specialises in moving, packaging and storage services. Based in the Perth metropolitan area, we provide expert and friendly services to make your move as smooth as possible. Whether the move is big or small, for personal or commercial use, Aarons ensure all your belongings are kept in top condition at all times.
We provide equipment to assist in the move, including trolleys for heavy items, wraps and packing materials to protect your belongings. All upholstered furniture is covered in custom heavy duty plastic prior to being wrapped to eliminate the possibility of soiling.
Our range of moving services guarantees peace of mind, right from planning your move, through to safe transportation of your belongings and cleaning. Aarons Removals also provides pet boarding if your furry friends need a place to stay!
Our Removalist Services
Local, Interstate & International Removals
Office Removals
Archive Storage
Furniture Storage
Backloading
Container Sales
Frequently Asked Questions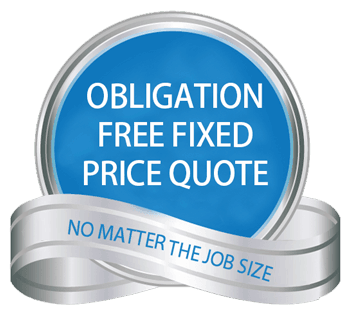 Send an Enquiry
Testimonials
Our recent move went smoothly thanks to Dillan, Harry and Jordan. They were fast and efficient moving us from a 2 storey house to a single level.They were friendly & professional and we were very happy with the job. We are in temporary accommodation at the moment and when we are ready to move again will have no hesitation in using these guys again. Highly recommend. Thanks again for a great job!

Veronica Ryan
03:17 10 Feb 22
I contacted Aarons after observing the guys loading furniture etc at another house across the road.I contacted other companies, yes they gave an hourly quote but Regan was the only one that came and done a quote for moving, storage for 12 months and then moving into my new house.The guys Harry and Jordan were excellent, appeared to be happy, nothing was too much trouble. Were very careful with my furniture and belongings.Thanks for a great job so far

Beryle Morgan
07:34 27 Oct 21
Top removalist, easy to deal with and extremely efficientCouldnt have asked for an better move.

Jordan Schokker
06:22 07 Jul 21
Deano was great to deal with over the phone. Harry and Jordan were great proffesionals and did a stellar job, would absolutely recommend to anyone!

Chris Davis
01:07 02 Jul 21
Stored our furniture with Aarons for nearly 5 years and during this time found both Deano and Reagan so friendly and professional. We just had our furniture delivered and cannot see any damage whatsoever ever. I seriously have no issue in promoting these guys or thank them enough for their business. If I could give a10 star rating I would. Thanks guys it been a pleasure using your service.

Denis and Fiona Rayner
08:16 24 Apr 21
This is my 3rd time using Aarons. The first 2 times were Perth to Sydney in 2007, then Sydney back to Perth in 2014, and now a local move. These guys are the ultimate professionals and i would never consider using anyone else. Thanks to Reagan and the boys for another 1st class experience...

Greg Archibald
01:10 11 Nov 20
Very proffessional and very carefule with all our belongings on our downlift! Would recommend!

adam schultz
23:49 01 Nov 20
Throughout the entire process we felt supported and assured that it would all go smoothly. Aaron's Removals were super patient with my parent's limited understanding of the English language and were able to put up with my never ending questions.All the boxes arrived on time with not one single item missing or broken.Aaron's Removals - Thank you for making my parents move to Victoria so much easier.Highly recommend their work!

Catalina Broomhall
08:02 11 Feb 20
I dealt with Regan, he was extremely helpful and accomodating. Highly recommended.

Lance Tapsell
00:23 07 Feb 20
Professional,understanding,value for money,confidence

Maxine Suradi
06:45 25 Jan 20
Thanks to the team at Aarons for making our office move so easy, highly recommend if you are looking for a company that take all the stress in your next move

Searchsmart Digital Marketing
03:28 11 Oct 19
I'm moving from Tasmania to WA soon and I have received a excellent quote fron Aaron's...I used them when I moved before and I was very pleased with their professional work ,,I would recommend them for your next move

They got my stuff and a boat shipped from Perth to Adelaide , timing was all good. Had a minor issue with the boat but this was amicably resolved by the owner. thanks.

I have used Aarons removals recently to relocate from Perth to Melbourne. Their level of service was excellent. From moving furniture to getting to Melbourne they have exceeded my expectation. Goods arrived on time in Melbourne as advised. No delays or misleading promises. I have been dealing directly with Regan. He has been a top professional. Always answers your phone and e-mails and gives you an accurate information. I would highly recommend Aaron's removals. I would use them again and will happily recommend to friends needing to move interstate. Thank you Aarons removals & Regan for making my move such a good and stress-less experience.

Yussuf Ahmed
00:20 09 Aug 19
These guys are great. Could not be more helpful and professional.

Kerry Dickinson
13:05 12 Jul 19
Recently moved a bunch of goods from Perth to Brisbane. All went according to plan at a good price. Easy to deal with and no issues. Will use again if I have the need. Thanks, Macey.

Macey Watson
05:07 21 Mar 19
We have used Aaron's on three occasions over the past four years and we can't speak more highly of the service they provided. Reagan Farrant provided quotes that were well under other providers and his removal staff completed the moves in a friendly and excellent manner.We would recommend Aaron's to anyone.

Rebecca Bryant
04:35 02 Oct 18
Hi Regan, got my gear today thank you very much. You guys were awesome as were John Ryan Removals here in Melbourne. We will contact you when we move back home. Alana

Alana Court
02:42 26 Sep 18
Excellent service worked very hard and came in well under the price I had anticipatedThe two guys worked very hard and were great

Michael Webster
01:06 26 Sep 18

Statewide Furniture Relocations
07:05 19 Jul 18
I dealt with Regan from Aarons Removals and found the service to be exceptional. Fantastic attention to detail, flexibility and comparable quotes.Highly recommend.

Rebekah Bain
12:20 11 Feb 18
We were blown away by the care taken by the Perth team from Aarons removals. They did all of the packing, as well as moving all of our furniture etc, and they were extremely prompt, professional, friendly, careful with our belongings, and the price was very comparable. Would highly recommend them

Sarah Bryan
02:03 19 Jan 18

madelana ramsden
09:01 17 Dec 17
Standout operators, really professinal with solid communication from their Operations team.

Used them few years back. They are very professional in their service.

Satinder Singh
06:26 14 Oct 16
I can't believe there are no reviews for this company!On the recommendation of a close friend we had the good fortune to be moved by this company from Perth WA to Noosaville on the Sunshine Coast Qld in October this year......a big move!We can't speak highly enough of this company. Very reasonable price, excellent follow up, great male packer one day and 2 very cheerful pick up guys the next day. Nothing was too much trouble.Our goods left our house in a container and arrived at our new house in Noosaville in the same container so no double/triple handling. I was amazed that there was not one chip, scratch, dent or breakage in anything. No mean feat after such a long journey.I can't recommend this company highly enough and urge anyone moving to at least get them to give you a quote

Stewart Neuss
02:56 15 Dec 15