Door To Door Relocation & Removals
At Aarons Removals we offer seamless door to door relocation services to all cities, regional centres, and states across Australia.
An Interstate relocation can be very stressful. To reduce that stress, we pull out all stops to ensure the move is as hassle free, smooth, and efficient as possible. This is achieved by using our extensive knowledge, equipment and contacts across Australia to deliver a superior interstate removalist service. We use the extensive rail network, all goods are transported in steel weatherproof and secure shipping containers to minimize handling. They are well packed and protected which reduces the risk of damage to your belongings.
We complete a full inventory and condition report for all goods transported. This ensures that goods are cross checked and handled.
As an additional service our interstate removalists can also unpack your cartons and place your belongings in designated areas if required by you.
We're happy to provide you with our expert advice and guidance on the move.
Related Services
We offer full packing, uplift, storage and destination services. We are also able to handle car and pet transport, house cleaning, even unpacking and setting up your new home.
To enquire more about the services we offer or to request a quote, please call us on 1800 623 223 (Free Call); or drop us an email and we'll get back to you as soon as possible.
How much does it cost to move interstate?
Pricing for interstate moving is based on two main factors; where it is going from and to, along with the volume of goods being sent. Other factors which affect the pricing are: access conditions, dates and the extent of service.
Pricing starts from $220.00 for moving a singular item depot to depot up to many thousands of dollars for large houseloads.
How do you move interstate on a budget?
To move as cheaply as possible the key is to ensure you only take what you will use and want to keep.
Packing cartons yourselves will save a lot of work for the removalist and therefore be cheaper. But do ensure you pack into strong suitable cartons that are stackable so they can be safely transported.
Large items that take up considerable space, such as wardrobes, are very expensive to move. Sometimes more costly than the items value. If you are moving on a budget, make sure you limit the large items.
When moving a small amount, it will increase the transit time taken. This is a similar process to backloading, a handful of clients share the cost of getting goods transported.
How long does it take to move interstate?
Transit times can vary pending locations. An interstate move across the country can sometimes be less than a week. Although more commonly 2 – 4 weeks.
The more goods you are sending the quicker the service will generally be. One house load for example in a container can be sent straight away. Though when sending a small amount, we need to consolidate freight, this way each client pays the portion of cost the use in the container/truck. This takes time and logistical planning to be both cost and time efficient.
What is the average cost for movers
If there is such a thing as an average; Moving interstate for a small household (3 bedroom avg) will range from $3,000.00 for Adelaide up to $5,000.00 for Brisbane.
As above there are so many variables an onsite quote or online inventory completion for anything more than a handful of goods is the most accurate pricing option.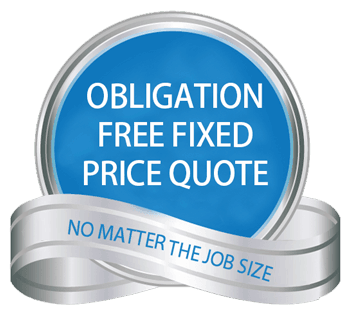 Send an Enquiry