Suburbs we service in the City of Gosnells
Beckenham
Gosnells
Huntingdale
Kenwick
Langford
Maddington
Martin
Orange Grove
Southern River
Thornlie
Looking for a removalist in the Gosnells area? Aaron's Removals is a leading removalist for residential and commercial moving in WA. Our focus is on providing exceptional customer service at the right price – our service offering also includes packing and unpacking, cleaning, storage solutions and even pet boarding. Whatever you need, we can organise a custom package to best suit your requirements.
Aaron's has been moving families and businesses for over 40 years, with outstanding feedback from our clients every time. Our team is highly trained and can be relied on as friendly and expert movers for any job, no matter how big or small. If you need your belongings moved quickly and safely, get in touch with us today to see how we can help!
If you are looking for removalists in Gosnells then you can rely on us for the following services:
Local Removals
Interstate Removals
International Removals
Office Removals
Packing / Unpacking
Interstate Piano Removals
Cleaning
Interstate Pool Table Removals
Archive Storage
Furniture Storage
Backloading
Container Sales
Pet Boarding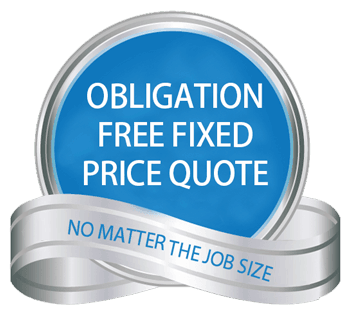 Send an Enquiry
Testimonials
Found Aarons Removals via a leaflet in my letter box. Regan was very responsive to my initial email and offered a lot of advice for our move 300kms north of Perth. Despite my concerns, Regan was confident and reassuring, re-visiting shortly before the move the re-assess the load and lock in logistics. The truck arrived on time for the uplift and unload. The moving staff were courteous and friendly, working non-stop in very hot conditions, and handled our belongings with respect. Regan's quote was very competitive and I would be definitely recommend their services.

Over the past 20 years, I've always had outstanding service from Aaron's. Recently, I really put them to the toughest test imaginable, asking them to handle every aspect of my relocation from Perth to Canberra. After 47 years in Perth, 43 of them in the same house, this was a tremendously difficult and challenging undertaking. Aaron's came up trumps, and my gratitude to everyone who looked after me is beyond words. Every question or request for help was met with cheerful understanding, prompt attention and fully professional competence. I'm now settled in Canberra and I know that I could not have accomplished this very demanding move without Aaron's efforts. Every member of their amazing Team pulled together to make it a resounding success. Thank you one and all.

Carolyn Polizzotto
1700707077
From the first point of contact Aarons Removals were fantastic. The three guys who moved the furniture where so friendly, efficient and took such good care of my property. They had the difficult job of moving everything upstairs and I always knew it was a hard job being a removalist but now have a new appreciation for workers in this field, one of the hardest jobs around and the guys did it with a smile and a chat. Highly recommend Aarons Removals & Storage Perth, thanks everyone!

Removist were friendly and very professional. We would definitely recommend Aaron's to any of our friends and family who would be moving.

Our recent move went smoothly thanks to Dillan, Harry and Jordan. They were fast and efficient moving us from a 2 storey house to a single level.They were friendly & professional and we were very happy with the job. We are in temporary accommodation at the moment and when we are ready to move again will have no hesitation in using these guys again. Highly recommend. Thanks again for a great job!

I contacted Aarons after observing the guys loading furniture etc at another house across the road.I contacted other companies, yes they gave an hourly quote but Regan was the only one that came and done a quote for moving, storage for 12 months and then moving into my new house.The guys Harry and Jordan were excellent, appeared to be happy, nothing was too much trouble. Were very careful with my furniture and belongings.Thanks for a great job so far

Top removalist, easy to deal with and extremely efficientCouldnt have asked for an better move.

Jordan Schokker
1625638978
Deano was great to deal with over the phone. Harry and Jordan were great proffesionals and did a stellar job, would absolutely recommend to anyone!

Stored our furniture with Aarons for nearly 5 years and during this time found both Deano and Reagan so friendly and professional. We just had our furniture delivered and cannot see any damage whatsoever ever. I seriously have no issue in promoting these guys or thank them enough for their business. If I could give a10 star rating I would. Thanks guys it been a pleasure using your service.

Denis and Fiona Rayner
1619252165
This is my 3rd time using Aarons. The first 2 times were Perth to Sydney in 2007, then Sydney back to Perth in 2014, and now a local move. These guys are the ultimate professionals and i would never consider using anyone else. Thanks to Reagan and the boys for another 1st class experience...

Very proffessional and very carefule with all our belongings on our downlift! Would recommend!

Throughout the entire process we felt supported and assured that it would all go smoothly. Aaron's Removals were super patient with my parent's limited understanding of the English language and were able to put up with my never ending questions.All the boxes arrived on time with not one single item missing or broken.Aaron's Removals - Thank you for making my parents move to Victoria so much easier.Highly recommend their work!

Catalina Broomhall
1581408134
I dealt with Regan, he was extremely helpful and accomodating. Highly recommended.

Professional,understanding,value for money,confidence

I'm moving from Tasmania to WA soon and I have received a excellent quote fron Aaron's...I used them when I moved before and I was very pleased with their professional work ,,I would recommend them for your next move