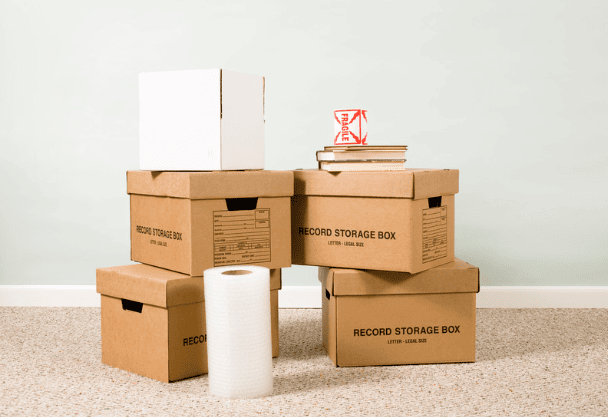 Moving to a new home or workplace involves various tasks that can be both exciting and overwhelming. At Aarons Removals Perth, we understand the challenges you face during the moving process. That's why we offer comprehensive storage services to help reduce your stress and simplify your relocation. Let us take a look at the advantages of utilising our Perth storage services and how they can make your next move smoother.
Flexibility and Convenience
Our Perth storage services provide convenience and flexibility by safely storing your items while you move. These services offer a solution that is customised to your needs, whether you need short-term storage or long-term storage. You can store your belongings in our containerised storage facilities or warehouse storage modules until you're ready to relocate them to your new place.
Space Optimisation
Moving is a great chance to organise and tidy your possessions. You can use our storage facilities to store items that you might not need right away, such as seasonal items like Christmas decorations, sporting goods, or extra inventory. You can better organise the layout of your new environment and make preparations for the objects in storage
Protect Your Valuable Items
The security of your valuable belongings is our main priority when you relocate. While you are relocating your house or workplace, Aarons Removals Perth's storage services provide a safe place for you to keep your possessions. We furthermore provide 8-cubic-meter storage modules with round-the-clock security for archive storage, enabling you to safely store documents, office supplies, and furniture. 
Transitional Flexibility
Moving can occasionally require complicated logistics, such as a delay between leaving your present dwelling and entering the new one. By serving as a temporary home for your belongings, our Perth storage services offer a flexible alternative. As a result, there is no need to rush your relocation or make rash decisions about your belongings. You can smoothly manage your relocation and guarantee a less stressful moving experience by using storage services.
When moving, using storage services has many advantages that can greatly improve your relocation experience. Our Perth storage services make the moving process easier and less stressful by protecting your valuable items while also offering flexibility and convenience. When it comes time to move the items back out of storage, Aarons Removals can help you get them where they need to go.